Established in 1983, Bama Green is a family business that specializes in supplying independent retail garden centers with a large variety of plant material.
We have approximately three acres of heated greenhouses in which we grow high quality seasonal crops. Along with this we offer a wide selection of premium foliage plants.
From our location in northeast Alabama we are able to offer weekly shipping to the Atlanta, Huntsville, Chattanooga, Nashville, Birmingham and Tuscaloosa areas.
For additional information regarding shipping or plant availability please contact us.
Special note:
If you are a wholesaler, please contact us for the password required to view our price list.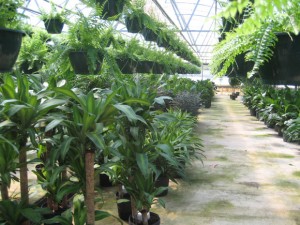 Bama Green
P.O. BOX 435
Centre, AL 35960
Phone: 256-279-7384
Toll Free: 800-635-9315